U.S. President Donald Trump's move to impose tariffs on steel and aluminum imports has rippled through financial markets, but stocks appear to be shrugging off the potential for a broader global trade war, according to Goldman Sachs strategists.
As Trump's tariff plans to levy steel imports at 25 percent and aluminum at 10 percent have come to light in recent weeks, shares of companies that will face higher costs because of those tariffs have underperformed.
But other sections of the economy that could be vulnerable to retaliation from U.S. trading partners have held up, according to Goldman, even as the bank's economists believe such retaliation is likely.
Shares of agriculture firms, luxury consumer companies and tech companies with high imported cost of goods sold "have generally demonstrated no signs of concern," the strategists wrote.
"Although equity prices have moved in reaction to the proposed metals tariffs, investors do not appear concerned about escalating trade conflict," Goldman said in a research note.
The broad S&P 500 has recovered since Trump initially announced his tariff plans, which caused a one-day shock to stocks.
Standard & Poor's Corp
2781.82
.SPX
CHICAGO BOARD OPTIONS EXCHANGE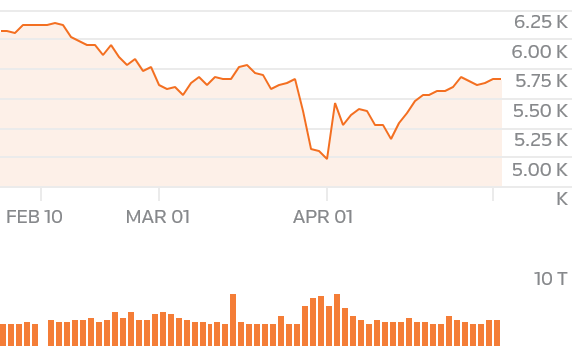 Since Feb. 28, the day before Trump's announcement, the S&P 500, which is the benchmark for large-cap stocks that includes many multinational companies, is now up 2.7 percent. Over that time, the small-cap Russell 2000 has outperformed, rising 5.7 percent.
Investors have said that small-cap stocks have become more appealing because of their focus on the domestic market, shielding them from risks from a trade war.
But Goldman said "positioning and earlier underperformance appear more likely causes than trade concerns" for the Russell's recent strength.
Source