U.S. stock index futures were slightly higher on Tuesday ahead of the consumer prices data, which will provide the last crucial reading on inflation in the run up to a near-certain interest rate hike by the Federal Reserve next week.
Rising inflation have been a cause of concern for investors as they fear the central bank might raise interest rates at a faster pace.
The data, due at 8:30 a.m. ET, is expected to show consumer prices ticked higher to 2.2 percent in February and were unchanged at 1.8 percent on a core basis.
Last month, Wall Street saw its worst two weeks in two years as fears of higher wages, inflation and interest rates triggered a selloff that dragged the main indexes into correction territory.
But Friday's wage growth numbers eased some of those concerns, with traders sticking to their bets of three interest-rate increases in 2018.
At 7:03 a.m. ET, Dow e-minis 1YMc1 were up 56 points, S&P 500 e-minis ESc1 were up 5.75 points and Nasdaq 100 e-minis NQc1 were up 8.25 points.
The S&P 500 and the Dow ended lower on Monday as the tariffs signed into law last week by President Donald Trump weighed on industrials, though gains in tech stocks boosted the Nasdaq.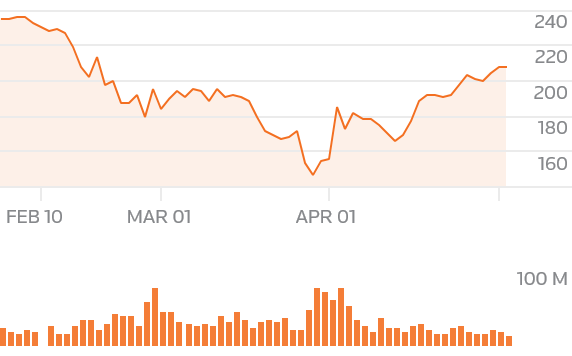 Trump on Monday blocked microchip maker Broadcom Ltd's proposed takeover of Qualcomm Inc on national security grounds.
Qualcomm dipped 4.7 percent in premarket trading while Broadcom shares rose 1.2 percent. Shares of rival Intel Corp rose 2.45 percent.
General Electric shares fell 1.9 percent after JPMorgan cut its price target on the stock to $11 from $14.
Source