U.S. stock index futures slipped on Tuesday as investors braced for President Donald Trump's decision on whether to withdraw from the Iran nuclear deal.
A U.S. withdrawal would tighten economic sanctions on Iran, curtailing the country's output that could bolster this year's 13 percent oil rally.
Crude prices were down more than 1 percent – easing from 2014 highs, which had boosted Wall Street in the past two sessions – ahead of Trump's decision at 1800 GMT (2:00 p.m. ET).
"(Trump's decision) has been so well covered, it's probably all in the price by now. And most recent commentary seems to be that after all the bluster, he may only partially withdraw from the deal," said Frances Hudson, global thematic strategist at Aberdeen Standard Investments.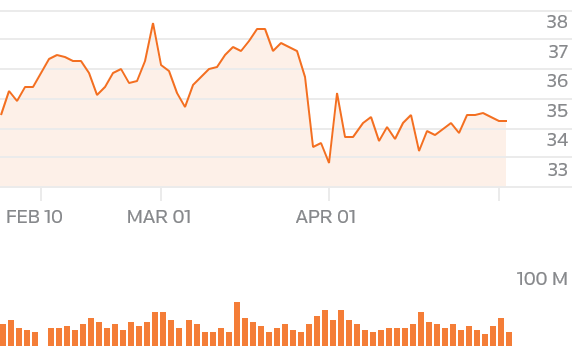 At 7:19 a.m. ET, Dow e-minis 1YMc1 were down 96 points, or 0.4 percent. S&P 500 e-minis ESc1 were down 11.25 points, or 0.42 percent and Nasdaq 100 e-minis NQc1 were down 33.5 points, or 0.49 percent.
Shares of Comcast fell 1.5 percent premarket after Reuters reported the cable operator is preparing to make an all-cash offer for media assets that Twenty-First Century Fox has agreed to sell to Disney for $52 billion.
Fox's shares rose 3 percent. Disney, which is due to report its results after markets close, was down 0.4 percent.
Snap Inc rose 1.5 percent after hiring Tim Stone, who had led Amazon's $13.7-billion integration with Whole Foods, as its chief financial officer.
Citigroup rose 1.4 percent after activist investor ValueAct invested $1.2 billion in the bank, citing its low risk and reliable revenue.
Source